Hats Off To Hospice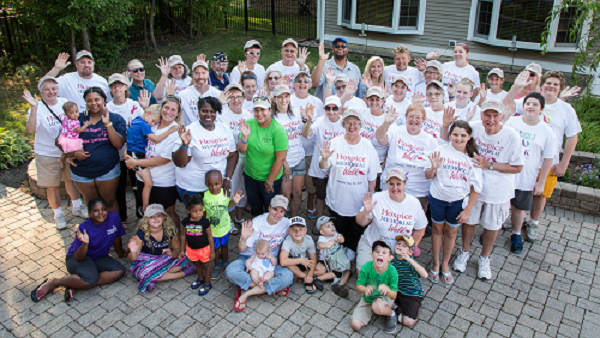 2016 Hats Off to Hospice Club members celebrate their success at last summer's special recognition event.
Raise $250 or more and receive these special added benefits:
Hospice Memorial Walk baseball cap.
A 2017 Hospice Memorial Walk pin – the 11th in our collector's series.
Recognition in the Hospice Journeys newsletter.
An invitation to the annual Hats Off to Hospice Club recognition event and group photo in August.